What to Expect: Purchasing an Annual Pass and becoming a Park Member allows you access to both Mariner Point Park and Rockledge Park for the year! Both parks are open year round and closed on all major holidays: Thanksgiving Day, Christmas Day and New Years Day. The park may also close early if it reaches capacity. The park does close early for extreme inclement weather. Park hours are from 8:00am until the posted Sunset time. Sunset times vary each day.
How It Works: Visit Rockledge Park and walk into the park store located at the park entry gatehouse. Let the attendant know that you are interested in purchasing the Mariner Point Park pass. Upon purchasing a park pass you will receive a windshield decal sticker that must be placed on the windshield of the vehicle that is registered for the pass. *Only one vehicle may be used per pass.*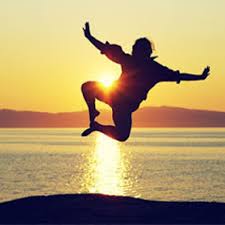 How Do Funds Get Used: Annual Pass purchases directly fund park improvements and necessary maintenance. Mariner Point Park does not receive your tax money. We appreciate your support!
Where to Purchase: At this time, please purchase your Annual Pass in person at the Rockledge Park store. Here is the physical address location:
Rockledge Park
3600 Pilot Point Rd.
Grapevine, TX 76051
Contact Information:
Store: 817-454-1058
Website: www.RockledgePark.com
– – – – – – – – – – – – IMPORTANT – – – – – – – – – – – –
*ONE VEHICLE PER PASS*
If you need more than one vehicle to gain entry to the parks, you must purchase additional passes for each vehicle. The windshield sticker decal MUST be placed on the windshield to be valid.
*PARK CLOSURES*
All Annual Passholders must understand that the park may be CLOSED for maintenance, construction, inclement weather, , lake flooding, major holidays, guest capacity limits, private events, emergency situations, and other unforeseen events. If the park is closed for any of these events or for another reason not listed here, that you may be denied access to the park.
*LOST OR REPLACEMENT PASSES*
If you lose or misplace your annual pass sticker decal there is a $20 replacement fee. You will be issued a new windshield sticker with the same original expiration date.